CRUISE SPRING 2023 COLLECTION
LIBERTÉ
It might be indulging in the scent of fresh fruit in the open morning air or ending the day stargazing.
This could mean embarking on a walk through the forest or simply looking around surrounded by nature.
It might even be contemplating the sunset floating on the lake or a leisurely afternoon bike ride.
Simple pleasures outdoors that appeal to a sense of freedom.
SHOP Liberté COLLECTION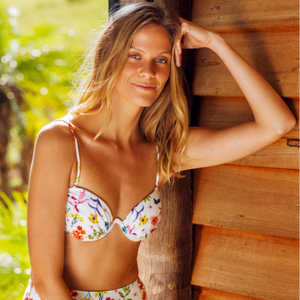 PRINTS
Not only for 'outdoorsy' people but for everyone. Anyone can enjoy Liberté.
SHOW NOW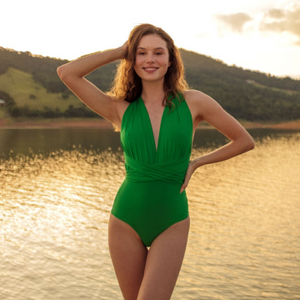 SOLID COLORS
It's a whole philosophy of outdoor life in harmony with nature, without disturbing or destroying it.
SHOP NOW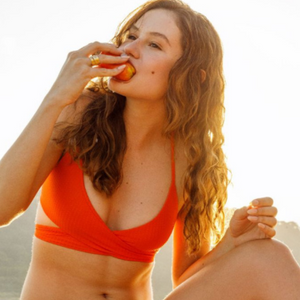 BRIGHT LIKE THE SUN
Liberté is more than a French word. It's a way of life. GO OUTSIDE!
SHOP NOW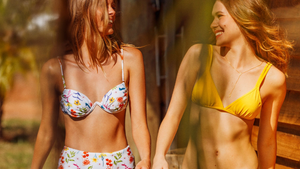 BIKINIS
Feel good and do the right thing with our collection of ecological bikinis to enjoy the sun all year long.
SHOP BIKINIS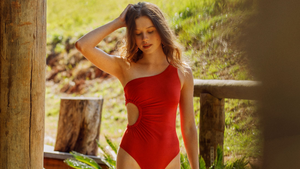 ONE-PIECE SWIMSUITS
Discover our colorful and timeless collection of one-piece swimsuits that are designed to last.
SHOP SWIMSUITS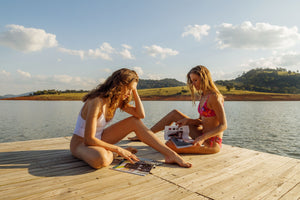 WE ARE HUMAN
Our swimwear is made by and for humans. We embrace everyone equally. Our garments are adaptable to every biotype.
We maintain a personal relationship with all stakeholders. We care about and support our employees' health, wellbeing and professional growth. We develop our representatives and resellers to help them become more profitable.
We are a local and small brand with a global presence.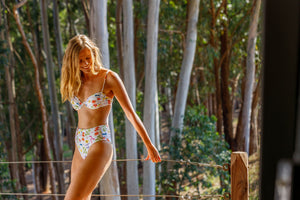 WE ARE BETTER NOT NEWER
Our design is timeless, made to last many years in your wardrobe. We have just one collection per year. We don't promote the new and we don't fuel consumerism.
We have our own factory and our production is sustainable. We constantly reduce the use of natural resources and our waste.
Our raw materials are high quality and innovative. We mainly use recycled and recyclable materials.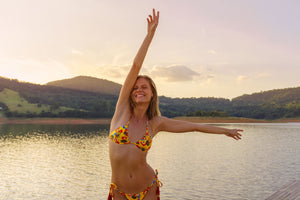 WE ARE OPTIMISTIC
In Rio de Sol® it's Summer all year round.
Nature inspires our colors and prints to spread joy.
We aim to build a better world and future for all of us.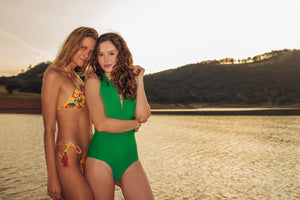 NICE TO MEET YOU
With over 15 years of history, Rio de Sol® was born in 2005 in the garage of Suelen Guatteri's house, our founder-designer.
READ MORE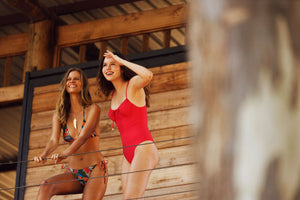 WHERE TO FIND
Today, our bikins and swimsuits can be found by the worldly women who are naturally contemporary, bold and optimistic in over 150 stores worldwide.
STORES LOCATOR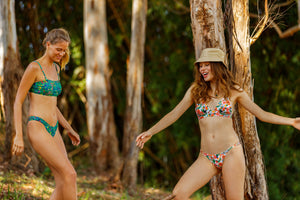 LET'S TALK
We are not a brand. We are human, just like you. And we'd love to meet you.
CONTACT US
Clean up oceans with Rio de Sol
For every purchase, you help to clean up the oceans and rivers around the world.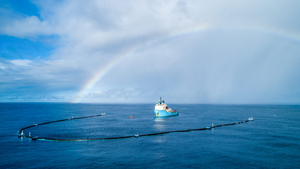 1$ per purchase
We donate 1$ for each order at riodesol.com to The Ocean Cleanup project.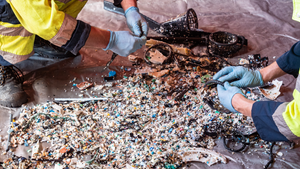 Learn more about this project that we love, follow and support.
The Ocean Cleanup